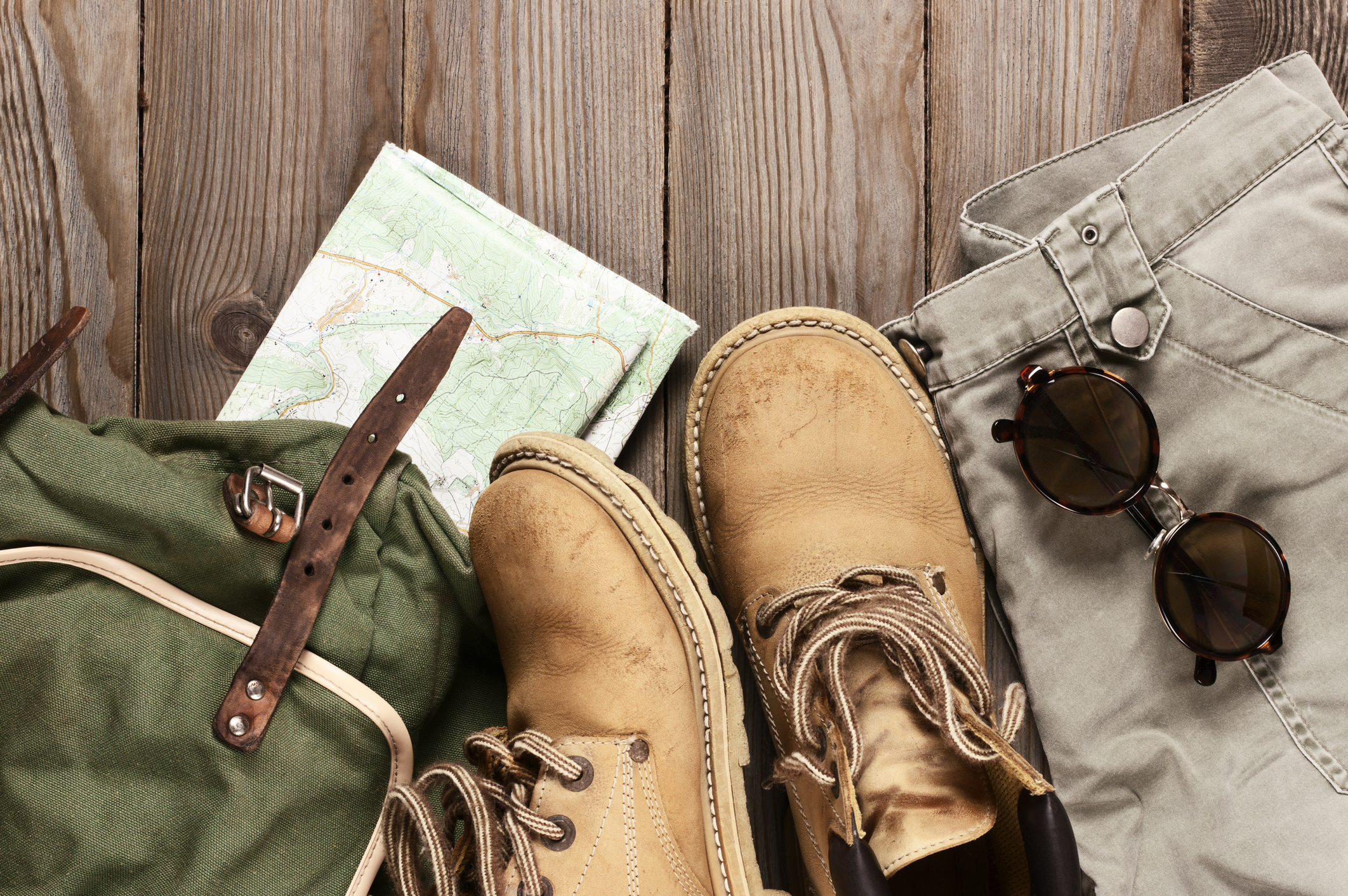 Now that you know how to dress for hiking, it's crucial that you understand what you to wear on your next trip. In essence, what you wear depends on:
Weather
Terrain
Weight you carrying
Distance of the trail
And your fashion style and flair
Hiking Boots
Boots are so important when it comes to hiking in that they determine your movement style and speed. While it's obvious that you'll go for something comfortable, choose boots that have ankle stabilisation and great traction to prevent you falling and getting injured. Going for all weather leather footwear may save you money every time you plan going on a hike.
Can you hiking shoes? These may be an alternative if you're going for a short walk or trail that's not difficult to manuever. But still, the shoes should be made of quality material to give you maximum protection and ensure that they don't tear.
Shorts and Pants
Shorts may be your preferred choice when hiking in hot weather. But remember that expose you to injuries, bites, and sunburn. Whether you want shorts or pants for your trek, ensure that they are made of quality fabric that's moisture resistant and cannot tear easily. Choose colours that resemble the environment.
Hiking Jackets
The weather ca
n change drastically if you're hiking over a couple of hours. So bring a light jacket to give you ample protection from rain, snow, and cold temperature. Also, you may be staying in a camp to pass the night before continuing with your journey in the morning. And a jacket may keep you warm during the night.
Hat
Who wants to return home from a hike with skin full of burns? A hat gives protection to your head and neck areas by keeping away the dangerous UV rays. In cold weather, bring a hat that covers you ears. Remember to go for hats that don't wobble as you make every step.
Hiking Shirts and T-shirts
The colour and material of your shirt and t-shirt matter a lot when going outdoors. Dark colours will attract more sun and absorb heat, whereas light colours will attract less sun. Also go for fabric that doesn't stick on your skin.
Hiking Socks
Socks may be overlooked in hiking. But these clothes are as important as the shirt and pants you wear. They're the make or break of your trip in that they can make you comfortable or uncomfortable to a point where you may lose balance when walking. And this puts you at risk of falling. Poor quality socks may also give you blisters in long outings. As mentioned in the above section wear at least two layers or very thick but soft socks during hikes. Wear long socks if you're passing grass and tall plants.